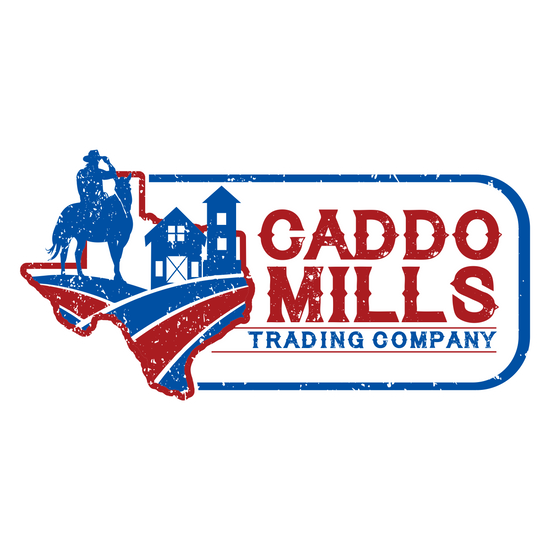 20% Off Sale
BUY NOW
Learn More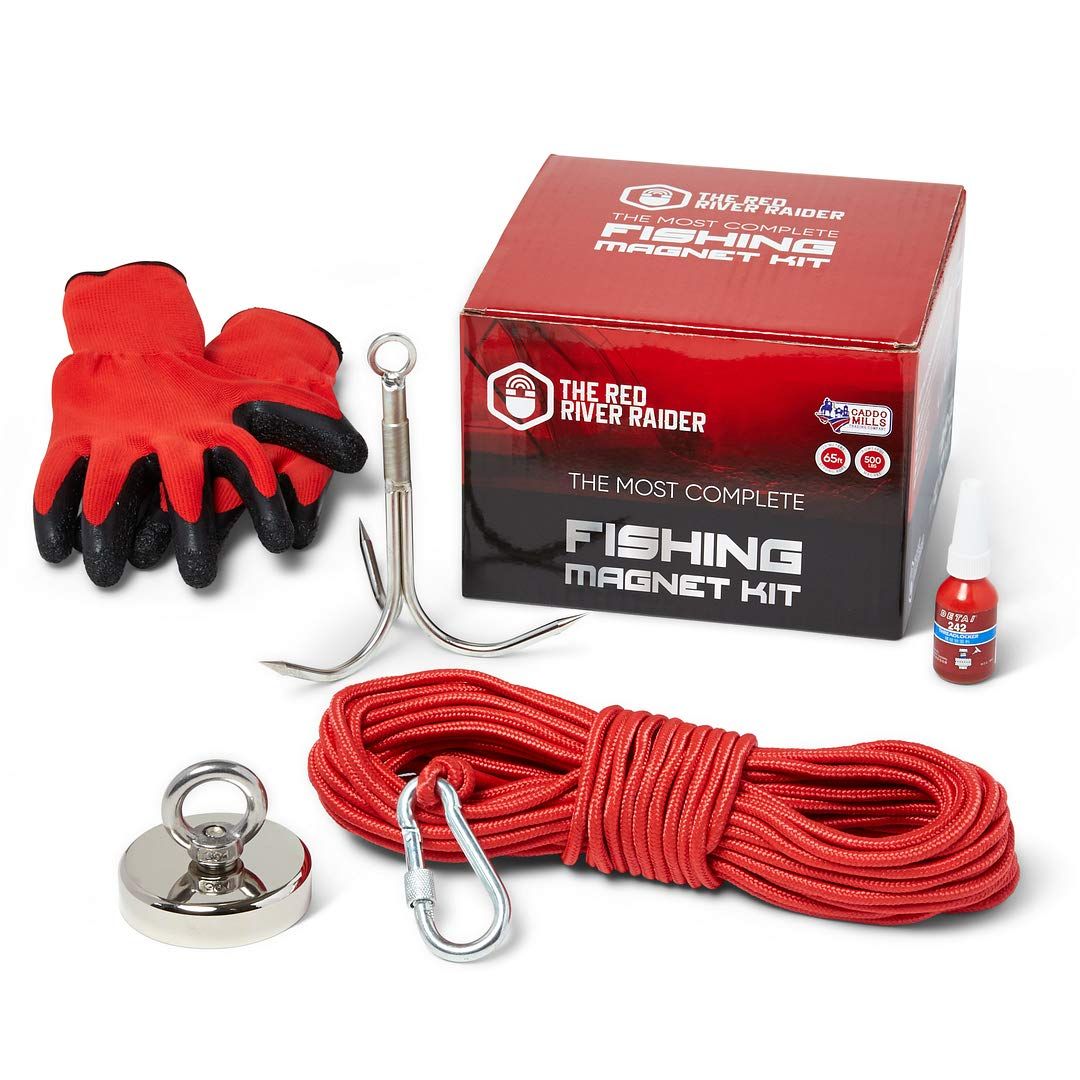 The Red River Raider Fishing Magnet Kit - Strong 500 lb Pull Neodymium - Magnet Fishing Hook - Gloves, Retrieving Rope, Carabiner, Grappling Hook - Treasure Hunting/Environmental Cleaning/Salvaging
Everything you need to get started treasure hunting underwater.
$47.19     
WAS: $58.99     
BUY NOW
Learn More
20% Off Sale
$47.19    
WAS: $58.99    
0
DAYS
18
HOURS
22
MINS
59
SECS
BUY NOW
Learn More
The Most Complete Magnet Fishing Kit Available!
What valuables will you find?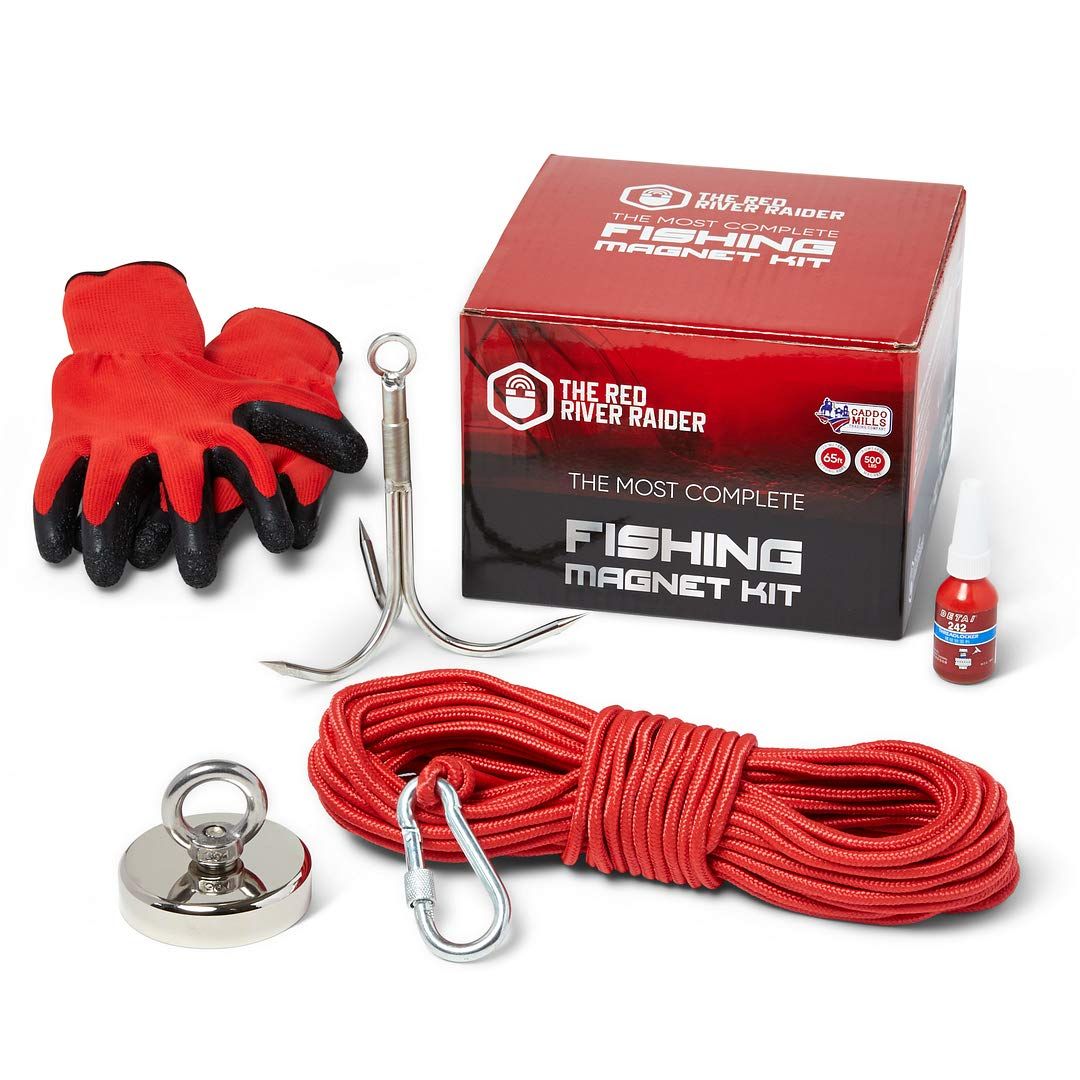 ☑️ ULTIMATE FISHING MAGNET KIT! This is one of the most comprehensive kits for the BEST fishing experiences! No matter what you are fishing for you are bound for success! Our magnet is built tough with a 500lb neodymium pull! You will have no issues pulling up from the water! Included is a durable and strong 65-foot rope, solid carabiner, a pair of waterproof gloves, 10ml of thread locker, and 140mm grappling hook! Not to mention a charitable donation from every sale!
☑️ GIVING BACK! Caddo Mills Trading Company is proud to donate to a charity called Hero Flights! Hero Flights supports 9/11 combat wounded veterans and their families with medical/financial support! At least 50% of the profits will be donated to HeroFlights. UPMC has a team dedicated to curing traumatic brain injuries. Hero Flights often fly veterans to Pittsburgh to get treatment! Make your money matter and help others!
☑️ TIME FOR FISHING! Our magnet fishing kit is wonderful & effective! You can use our magnet to pull up anything in the water/on the bottom! Often used for treasure hunting, construction cleanup, and salvage retrieval! This product is super helpful and you never know what you may find! Our fishing magnet is also helpful for the environment by cleaning pollution! You can contribute to the cause!
☑️ BUILT TOUGH! This kit is durable and strong! You never know what you may pull up out of the water which is why we want to prepare you for anything! Equipped with 500lb of magnet power, a strong rope, and non-slip gloves there will be no issues! Have fun fishing with the grappling hook! No more struggling with rods and string! This product is multi-functional for recreation and work!
☑️ U.S.A. Design and Testing: While our products are manufactured overseas (let's be honest, what isn't these days..) ALL of our DESIGN AND TESTING was done right here in the United States. Our USA customer service team stands by to provide you with exceptional, lightning quick responses to your every concern. Your satisfaction is our #1 priority.
BUY NOW
Learn More
Hear It From Our Customers
〈
★★★★★
[[REVIEW-TITLE]]
[[REVIEW-CONTENT]]
[[REVIEW-USER]]
★★★★★
Good quality products with everything needed for a day of magnet fishing.
I just got mine in the mail today. I ordered this on Friday and it is Sunday. So fast shipping. The packaging is great and all items advertised are in the box. I cant wait to get the lock tight on this and throw it at some water. I will return with a review of uts performance. Dealing with this company has thus far been a pleasure.Custom Review Content
- Th1ng 2
★★★★★
Great customer service and for a GREAT CAUSE!
This kit is perfect! I couldn't ask for a better product! Fast shipping! Nice and professional packaging! Great customer service! This magnet is very strong! I had a 625lb single sided magnet and this 500lb works better than the 625lb!! I definitely can't wait for the release of the bigger magnets I am 100% sold on this company I will be a loyal repeat customer.
- Andy
★★★★★
Great magnet fishing kit.
Just got my kit in the mail ordered it two days ago, It arrived fast. It has some high quality stuff in there can't wait to use it just put the thread locker on the magnet once it's drying I'm going to get out and use it I'm excited this is my first magnet fishing kit.
- Elena
★★★★★
Awesome product
Exactly what I ordered and it arrived sooner than expected. Very strong magnet with good quality gloves and rope. I will be doing more business in the near future with the Caddo Mills Trading company. Thanks again for an awesome product!
- Richard
★★★★★
Perfect for the treasure hunt
Excellent product. To get the whole kit in one. No finds the first trip, but will be hitting the murky gold mine again.
 - L.C.
★★★★★
Great starter magnet
This is my first magnet. Now all 3 family members have magnets. It's a great family outing, every time we venture out. Super thrilling when you catch your first "treasure." Also, 50 % of the profits go towards Hero Flights which an amazing bonus. Not only do we help with Hero Flights, but also help clean the waters that we have fun exploring. Family fun!
- Jeremy
★★★★★
Solid kit to just open up and go fishing!
Fast shipping! Magnet is very strong, tested it on some plates I had in the yard and it did great. Make sure to check the knots and tighten them before using of course, mine snugged right up and did not budge after that! I haven't had a chance to test the grappling hook yet but it feels sturdy and is very sharp! Gloves fit my hands and I normally wear an XL glove. The magnet lite enough to throw repeatedly without tiring. Solid kit to open up and start fishing!
- Micah
★★★★★
I love that this supports our vets!
Great starter magnet, my first one. Very pleased with pulling force of the magnet and quality of the included accessories.
- Stephanie
★★★★★
Great kit with everything I needed.
Really strong magnet. I was happy to have all the supplies together, that saved me from having to order it all separately.
- Melanie
★★★★★
Great Starter Kit!
Customer service was great! The kit is great for starting out, and goes to a great cause. I've already recommended it to several people. Thank you!
- Chance
〉